Page content: practice times – how it works – special practices – competitions – for new members
Practice times
Swimming
Tuesday: 21:30 – 22:30
Wednesday: 20:00- 21:00
Thursday: 17:00 – 18:00
Water Polo
Tuesday: 21:30-22:30
Wednesday: 20:30- 22:00
As an Avalon member, you are free to join as many of these trainings as you want every week!
How it works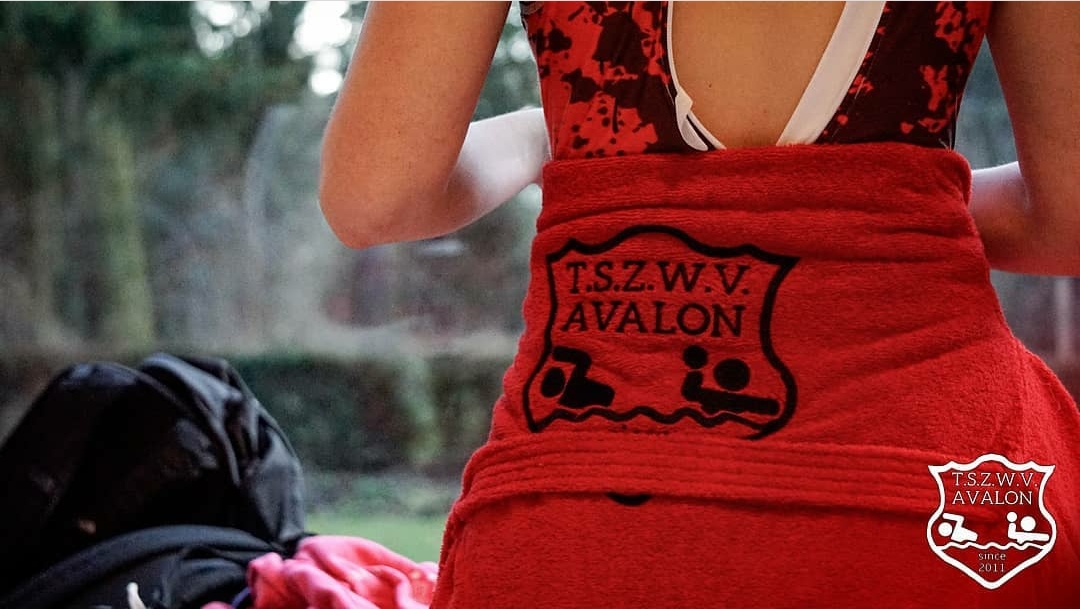 During the swimming hours we have multiple lanes available, with a lane for every experience level, beginner to advanced. There is always a trainer present to give a high quality practice.
For waterpolo, the whole group trains together, with a trainer present. Practices are challenging enough for experienced players, but there are more than enough chances to learn on your own pace for those who are new to waterpolo or just want to try it out.
Of course, waterpolo players are more than welcome during the swimming hours and vice versa!

Special practices
Sometimes our swimming and water polo committees organise something special for one of our trainings, some recurring special practices we have are:
Practice with a guest trainer
Guest trainers from all over the Netherlands (and sometimes outside) are more than welcome to lead a training. We aim to have about four guest trainings a year, of which one is for waterpolo.
Once a year we have a special practice during the holidays, where we usually partake in all sorts of fun challenges in and around the pool.
Twice a year there are club championships, where members compete for the overall titles and the honor of being able to call themselves the fastest member in an event. This is also fun for those who are newer to swimming, since it is a nice and fun work-out. Especially if you are considering joining competitions in the future it is nice to get an idea of what a swimming competition looks like.

Competitions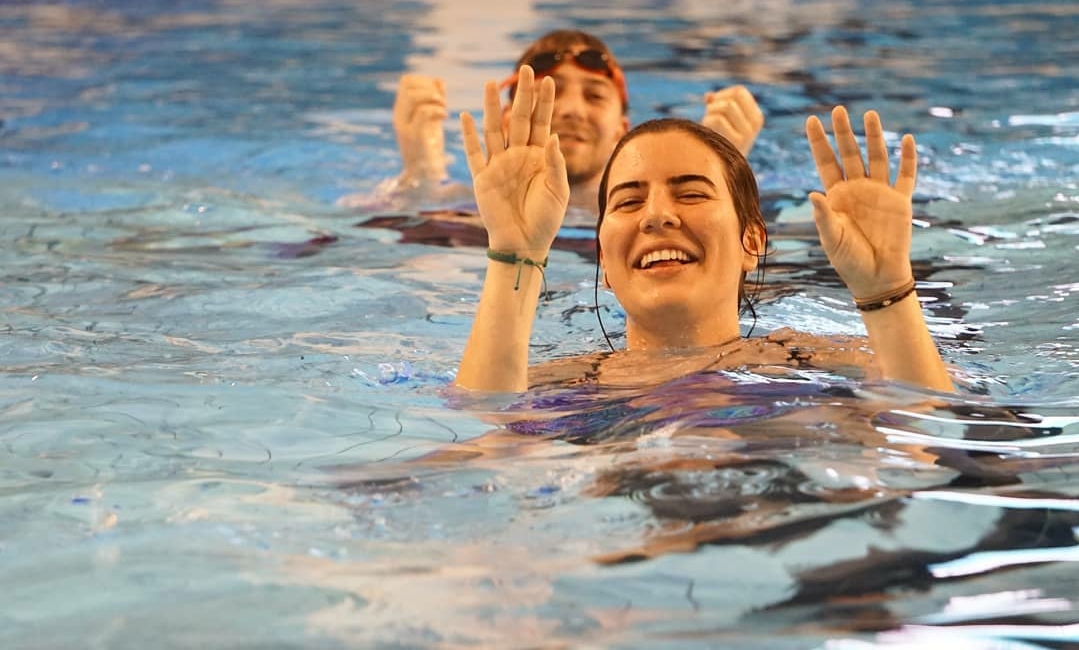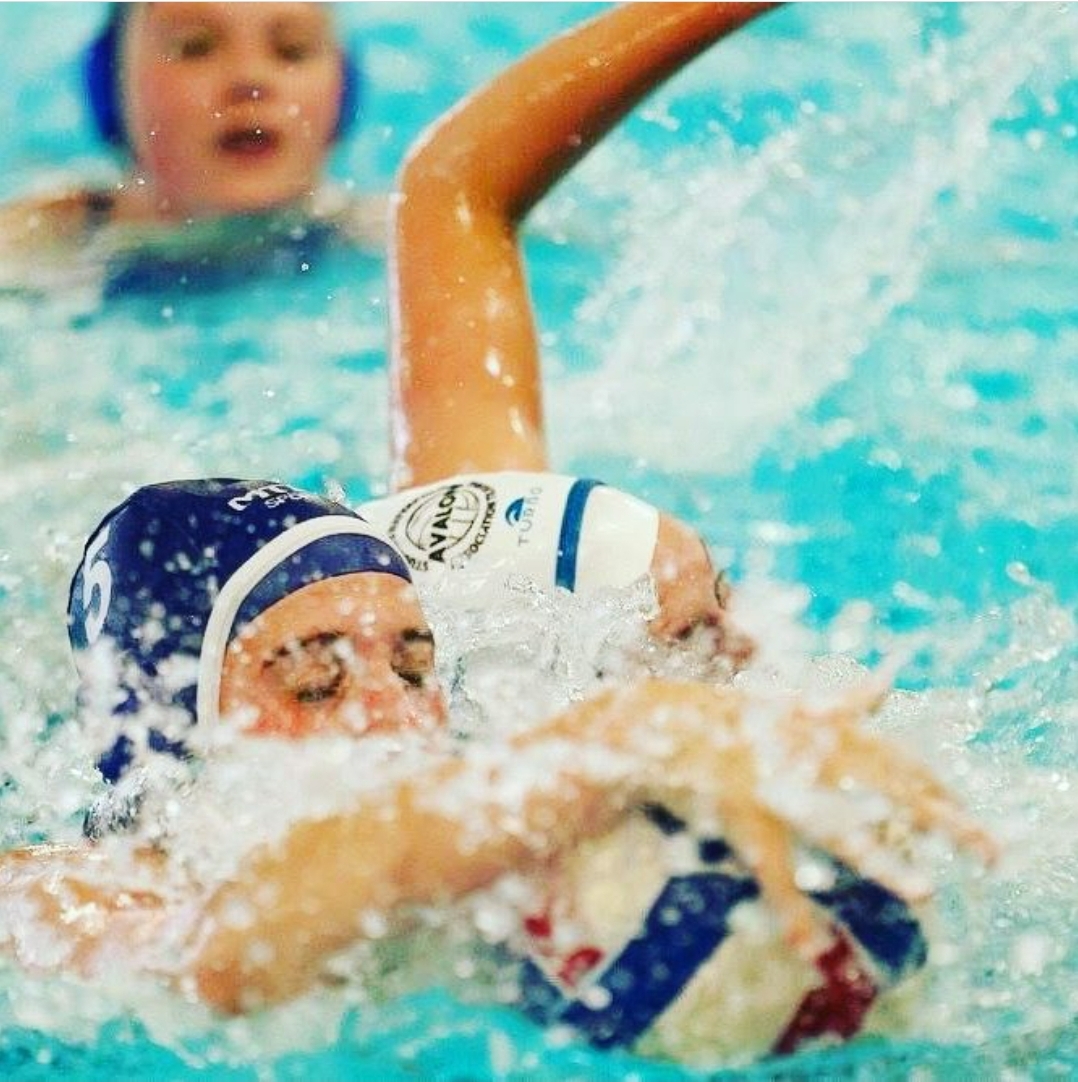 NSZK
What is it?
The Dutch Student Swimming Competition (Nederlandse Studenten Zwem Kompetitie, NSZK) consists of four competitions per season.
Each NSZK will bring with it a very enjoyable weekend where we get the chance to compete against our sister associations, party alongside them afterwards and all-in-all just have a good time together.
There are currently 12 associations battling for the title in the competition, this means that for each NSZK (at least in a season) we get to explore a different city!
Good to know is that there is no obligation to join the whole weekend: there is a pre-drink on Friday evening, the competition, dinner and a big party are on Saturday night. You can choose to join all or only one or two of those events.
Also, the NSZK'S welcome and have swimmers from ALL LEVELS. It doesn't matter if you're not a super confident swimmer yet, you can be placed in a heat with swimmers of your level (so no need to worry about this!).
The competition itself is totally free of charge. Dinner after the NSZK, breakfast, accommodation, and access to the party usually costs about 7 euros.
NSWK
What is it?
The Dutch Student Water Polo Competition (NSWK) is a competition in which member associations of the Stichting NSZ can participate. There are four tournament days in a year and they are spread out over the different student cities of the participating associations.

Also, the NSWK's welcome and have waterpoloërs from ALL LEVELS. It doesn't matter if you're not super experienced yet, you can be placed in a team that fits you. If you are not sure about whether you want to join or in which team you would be, just discuss it with one of our waterpolo trainers.
None of the competions are obligatory, but we highly recommend the experience!
For new members
If you are considering joining Avalon: you can always join one of our practices for free, email us at info@tszwvavalon.com to let us know when you want to be there and for any and all questions you still have. We are looking forward to meeting you!