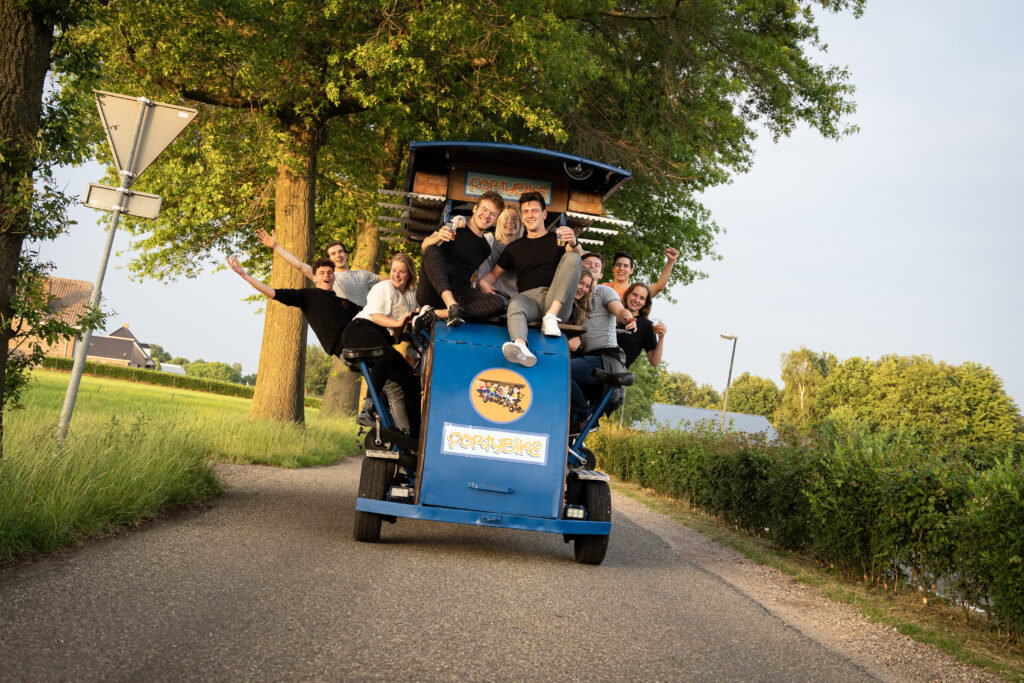 Activities
Monthly
Second Thursday: Pancakes
Last Thursday: Drinks
Annually
Christmas Dinner
MeWe (Members Weekend)
Every month, members of Avalon come together for a variety of engaging activities. On the second Thursday of each month, we gather at our sponsor, De Pannekoekenbakker, to savor delightful pancakes. Additionally, our monthly drinks take place on the last Thursday of the month at De Prins, where we indulge in beer, enjoy pub quizzes, and occasionally organize our own parties. Our calendar is also filled with exciting activities like a cycling dinner, centurion, and pub crawl. Moreover, we actively participate in larger events hosted by other associations, including the Tilburg University Cantus, TOCK, Carnaval Volleyball Tournament, and the Pre Carnavals Cantus.
The Activity Committee takes charge of organizing our diverse range of activities while also actively promoting events hosted by other associations. In recognition of the dedication shown by our active members who contribute to the association through committee participation, the Activity Committee arranges special Active Member Days. We encourage everyone to share their innovative ideas for enjoyable activities with the committee — your input is always welcome
Member's Experiences
Christmas dinner
The activity I still think about is the Avalon Christmas dinner of 2019. I had only joined Avalon three months before that and had never gone to an activity. I decided to sign up anyways to get to know everyone better. Everyone dressed up nicely and we had a delicious dinner at Villa Pastorie along the Piushaven. After quite some wine we moved to the Karaoke Bar and afterwards Polly. I had such a fun evening with great conversations, but also a lot of laughter! This is definitely worth repeating, as soon as it's allowed.😊
By Iris Willigers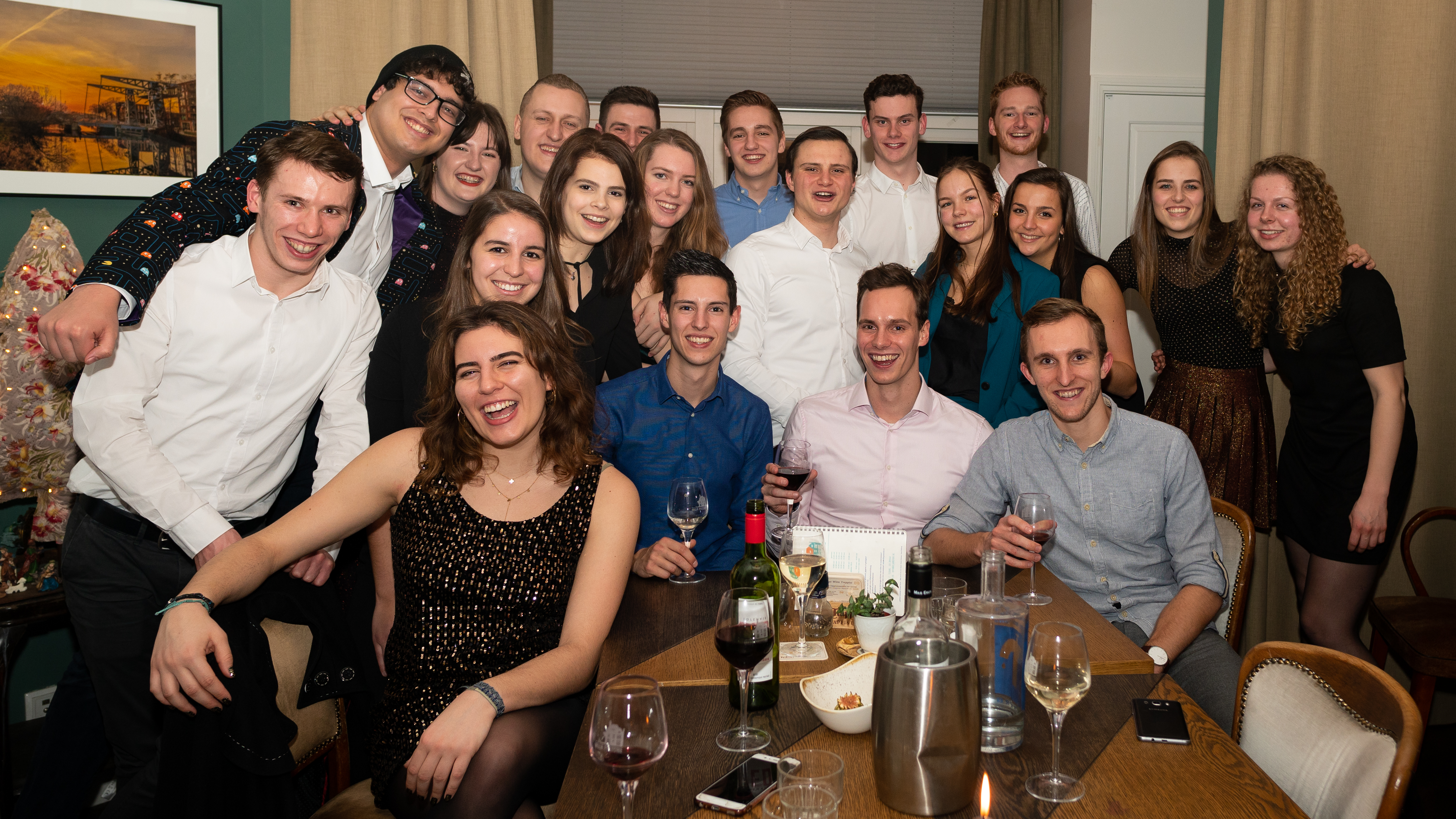 Risoul Ski Trip
My best experience with Avalon was definitely the Risoul Ski Trip of 2019. I had just been an Avalonian for a few months when the opportunity arose to join the annual ski trip with Avalon's sister associations. Together with twenty-five students from sister associations in Groningen, Amsterdam, Utrecht, Rotterdam & Maastricht we went to the French Skiing area Risoul.
Even though most of the people didn't really know one another we quickly became a close group of friends (even until this day). Our skiing apartment was in the same building as après ski bar Yeti and it was positioned right at the end of a few slopes. During the day you could just join the group you wanted, skilled with skilled / beginners with beginners / or just with people of random skillsets. But every day at exactly 4 in the afternoon we would meet up at the Yeti bar for some well-deserved après ski drinks! And if you wanted to go out till late there was always a group going to the Yeti till late in the night.
Jager bombs, no shame, and some bad dance moves made each night unforgettable!
By Jeroen Daniëls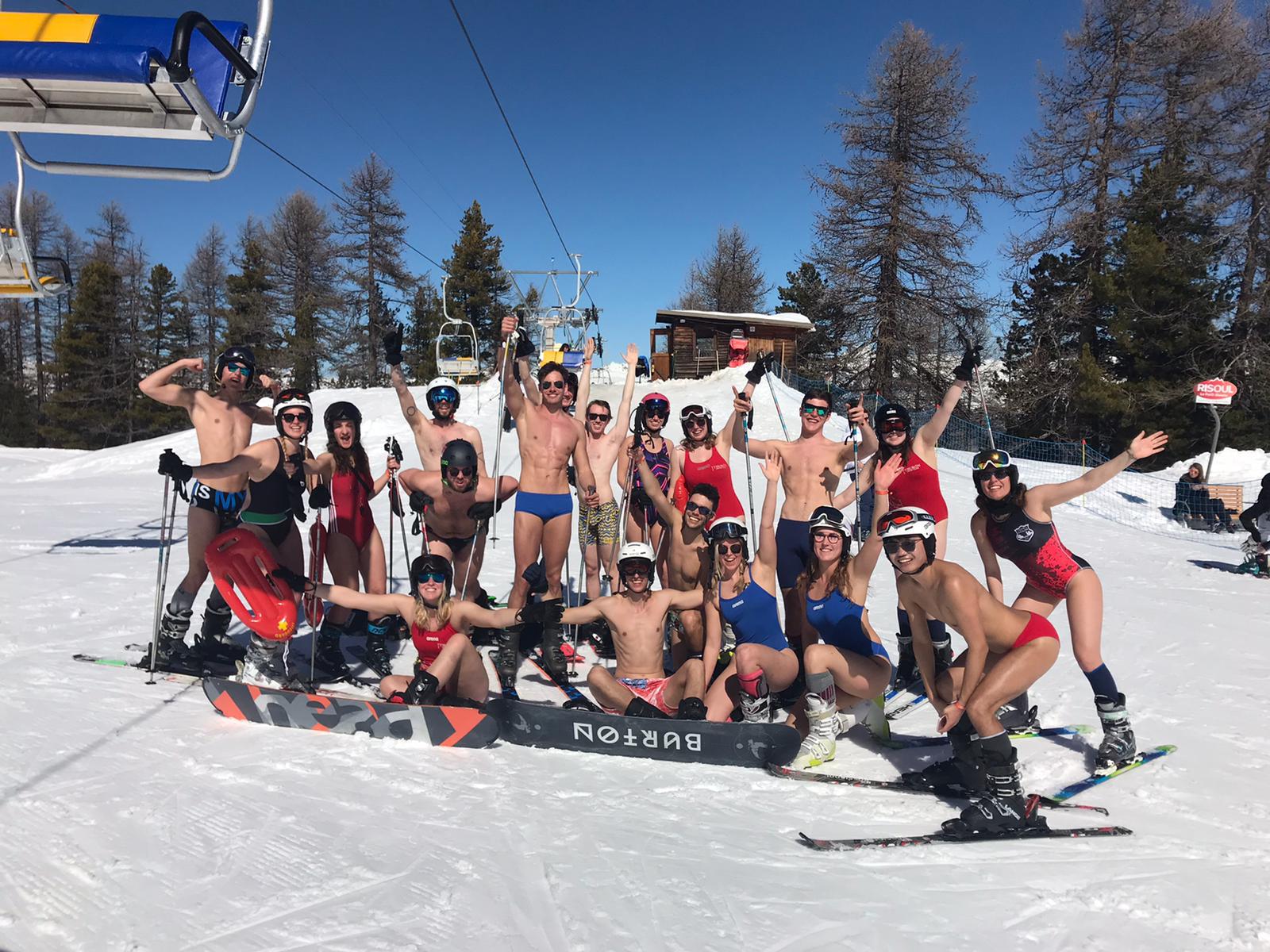 Huifkarcantus
On March 21st of 2019, the very first Avalon huifkarcantus took place. The activity committee made sure there were plenty of cold beers and Flugel shots for us to enjoy while waiting for the huifkar, so the vibe was great from the start. On the huifkar, we all got cantus booklets (including everyone's song requests!) made by Alex, and Evi showed off her amazing DJ skills. We all had a lot of fun and we made sure that people all over Tilburg could enjoy our singing voices as well as we drove around. After the cantus ended, we went to Boeka and Philip, where we kept the party going for the rest of the night!
By Julia de Kogel